Each of our adoptable dogs live in our care and are worked with and socialized on a daily basis. They are tested around cats, other dogs and children. They have lived at our boarding, daycare, training and rescue facility where we have worked to fully assess them so that we can help you make a perfect match with your new companion. We help you and/or your family find the perfect new dog that fits your lifestyle, activity level, home environment and personality. We pride ourselves on working closely with you to not only find the perfect dog, but to provide service and care for you and your new companion after adoption.

ADOPTION REQUIREMENTS
-Applicants must be 21 or older
-All current dogs in the home must be spayed/neutered
-Applicants must complete the adoption application in full below:

It usually takes 1-2 business days to completely process your adoption application. Please allow us time to contact your vet and personal references. Upon completing an application, please contact your vet's office and allow us permission to speak with them.

Available Dogs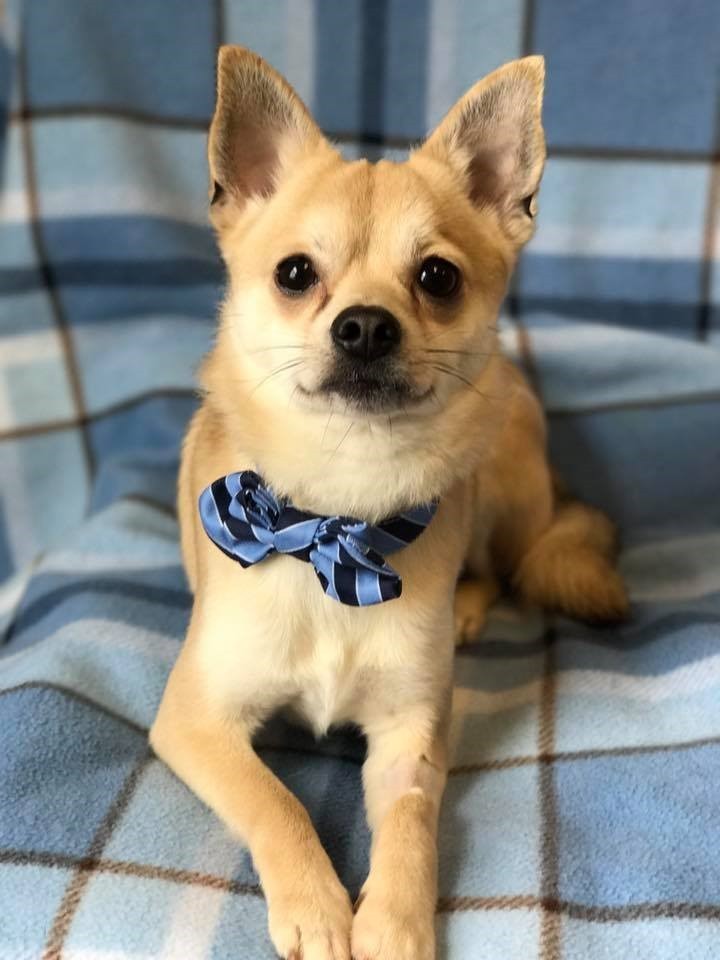 AGE: 2 Years
SEX: Male
WEIGHT: 8 Pounds
BREED: Pomeranian/Chihuahua Mix
DOGS:? Yes (small dogs)
CATS:? Yes
KIDS:? No
ABOUT: Bentley has been with us since December learning lots of new things! He was very fearful of people when he arrived and will need a quiet, caring home. Bentley loves to run and play and loves toys and the company of other small dogs. He is an active little boy who also enjoys a snuggle on the couch too. He is a feisty boy who does not enjoy being dressed up (sorry!). Bentley is housebroken and pee pad trained, does not require a crate when left alone, enjoys car rides and walks too. Bentley will need a home with an experienced dog owner and pack leader.
ADOPTION FEE: $300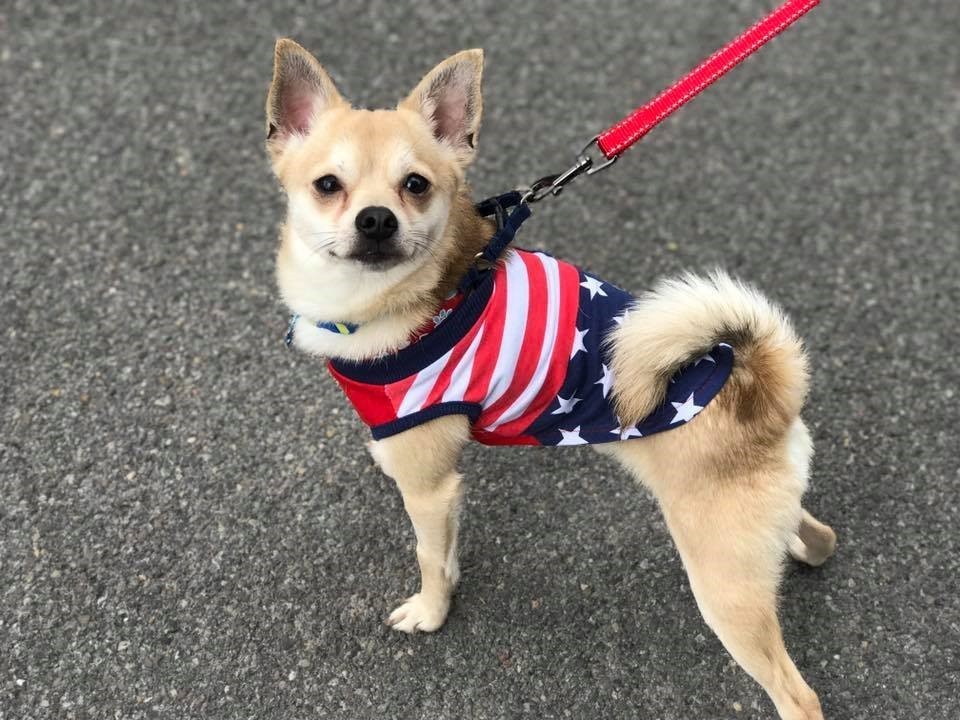 AGE: 2-3 Years
SEX: Female
WEIGHT: 50 Pounds
BREED: Pit Mix
DOGS:? Selective
CATS:? No
KIDS:? Yes
DIET: 4 Health Chicken & Vegetable Grain Free Dry Food
ABOUT: Dottie came to us as a stray from the city of Syracuse. She was completely emaciated and afraid of her own shadow. She has filled out nicely and opened right up into a happy girl. Dottie is a sweetheart who loves belly rubs and loves to play. She enjoys going for long walks and is good with older kids 5 and up. Dottie is a quiet well mannered girl who deserves to be the only pet in the home and receive all of the attention and spoiling for herself.
Dottie is spayed, microchipped, heart worm negative and current on vaccinations & parasite preventions.
ADOPTION FEE: $250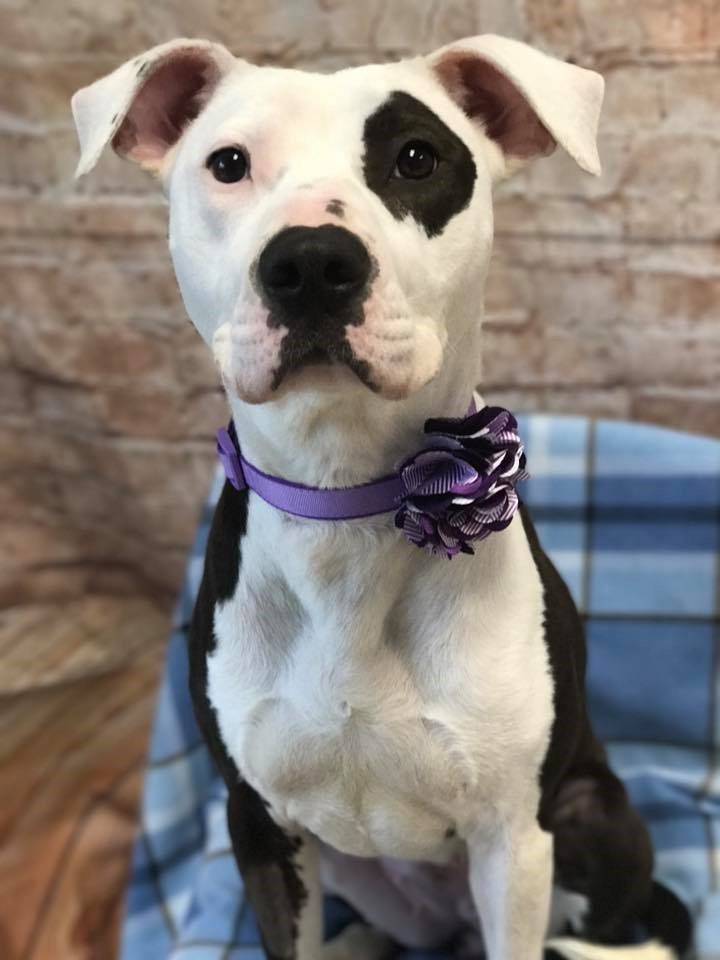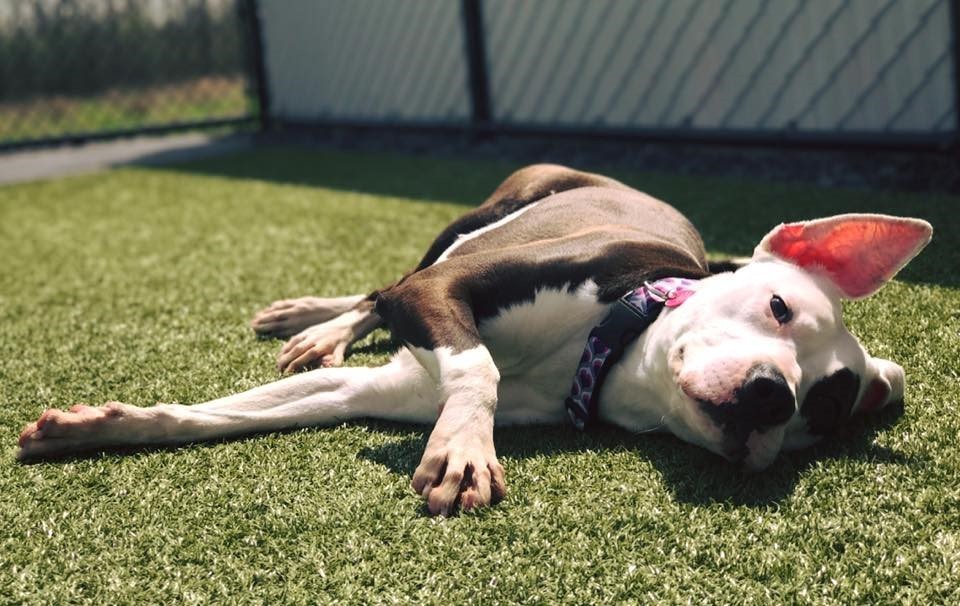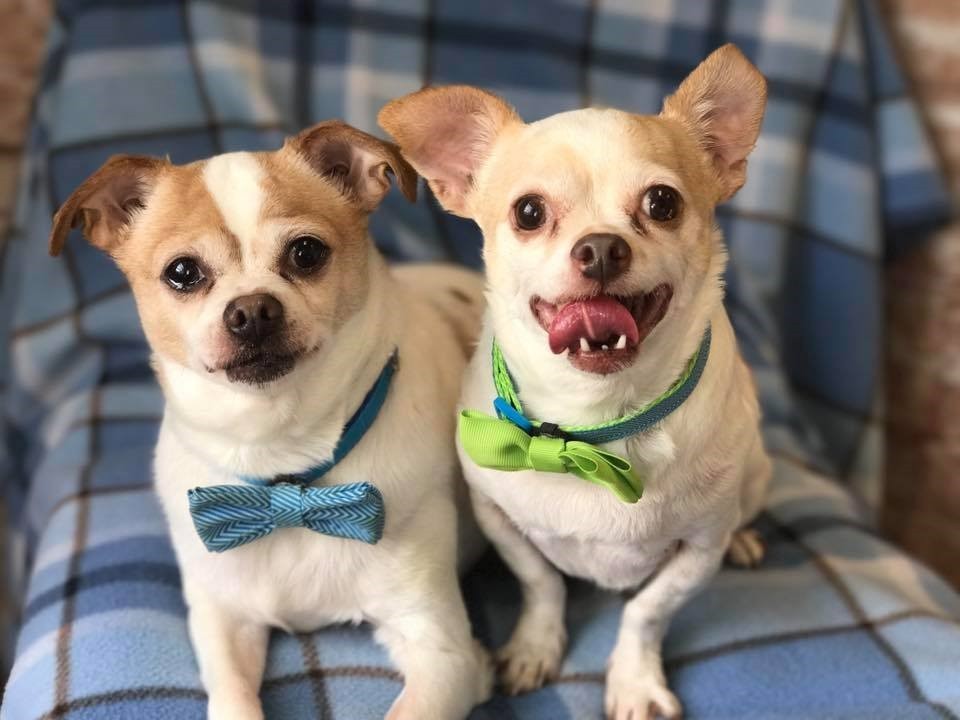 AGE: 8 Years
SEX: Male
WEIGHT: 7 & 12 Pounds
BREED: Chihuahua Brothers
DOGS:? No
CATS:? Yes
KIDS:? 10 and up
DIET: Fresh Pet
ABOUT: These handsome little men were found in Auburn roaming the streets together! After a week at dog control, no one came for them! They were transferred to us to find their forever home! Oscar is wearing the blue bow tie and Felix is in the green. Poor Oscar however has a mouth full of completely rotted teeth that he can barely eat anything other than soft food. He will be going to the vet June 9th to have them all removed and once healed they will be ready to head home! These boys are very bonded and will need to be adopted together. They are not too fond of other dogs but do fine with cats. They both love to be held and cuddled and just enjoy being with people! They are pee pad trained and will also go outdoors as well.
Oscar & Felix are neutered, microchipped, heart worm negative and current on vaccinations & parasite preventions.
ADOPTION FEE: $200 for both of us!